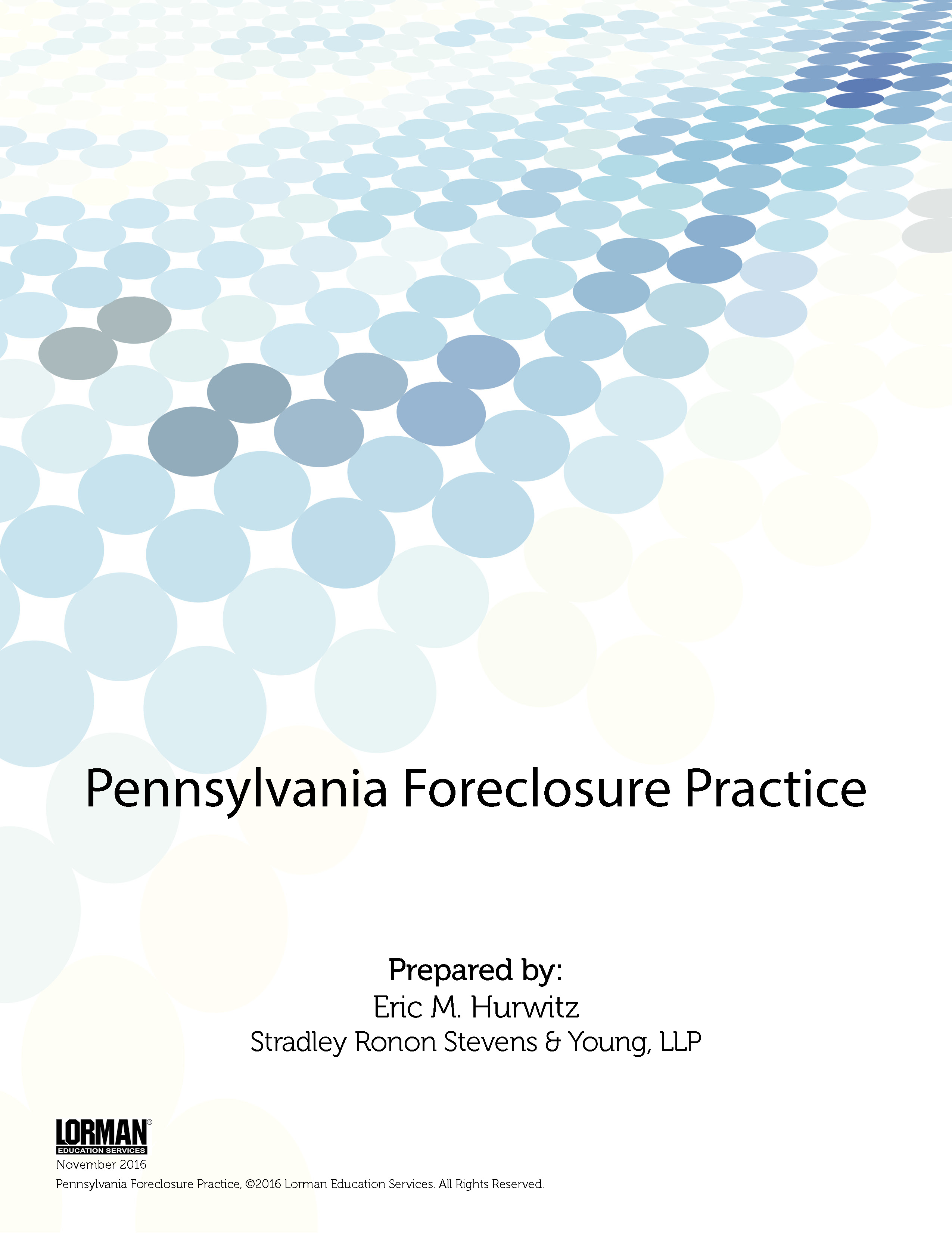 The foreclosure process begins when a mortgage loan goes into default, usually when the borrower fails to make payments when due under the loan documents. There may be other bases for a default, however, including the failure of the borrower to pay real estate taxes, the borrower's conveyance of the property without the lender's permission, or a material misrepresentation concerning the use of the property (for example, representing that the property is a primary residence when, in fact, it is a rental property).

Assuming there is a basis to declare a default, the loan documents ordinarily will permit acceleration of the entire indebtedness. Under Pennsylvania law, the borrower must be given notice of the default and the right to cure before the loan may be accelerated under "Act 6 of 1974", or simply "Act 6." See 41 Pa. C.S.A. § 403.

Download this white paper to continue reading …

Eric M. Hurwitz is a Partner in the office of Stradley, Ronon, Stevens & Young, LLP. He is the co-chair of the firm's Financial Services Litigation practice group. Mr. Hurwitz's practice is focused on defending financial institutions from claims arising out of nearly every type of consumer and commercial financial product. He defends both single plaintiff and class action lawsuits against banks, mortgage lenders and servicers, student lenders, credit card companies, auto finance companies, debt collection companies and other financial services institutions.

Sign up to receive your report!
You will need to create a password for your account in order to access the Report.