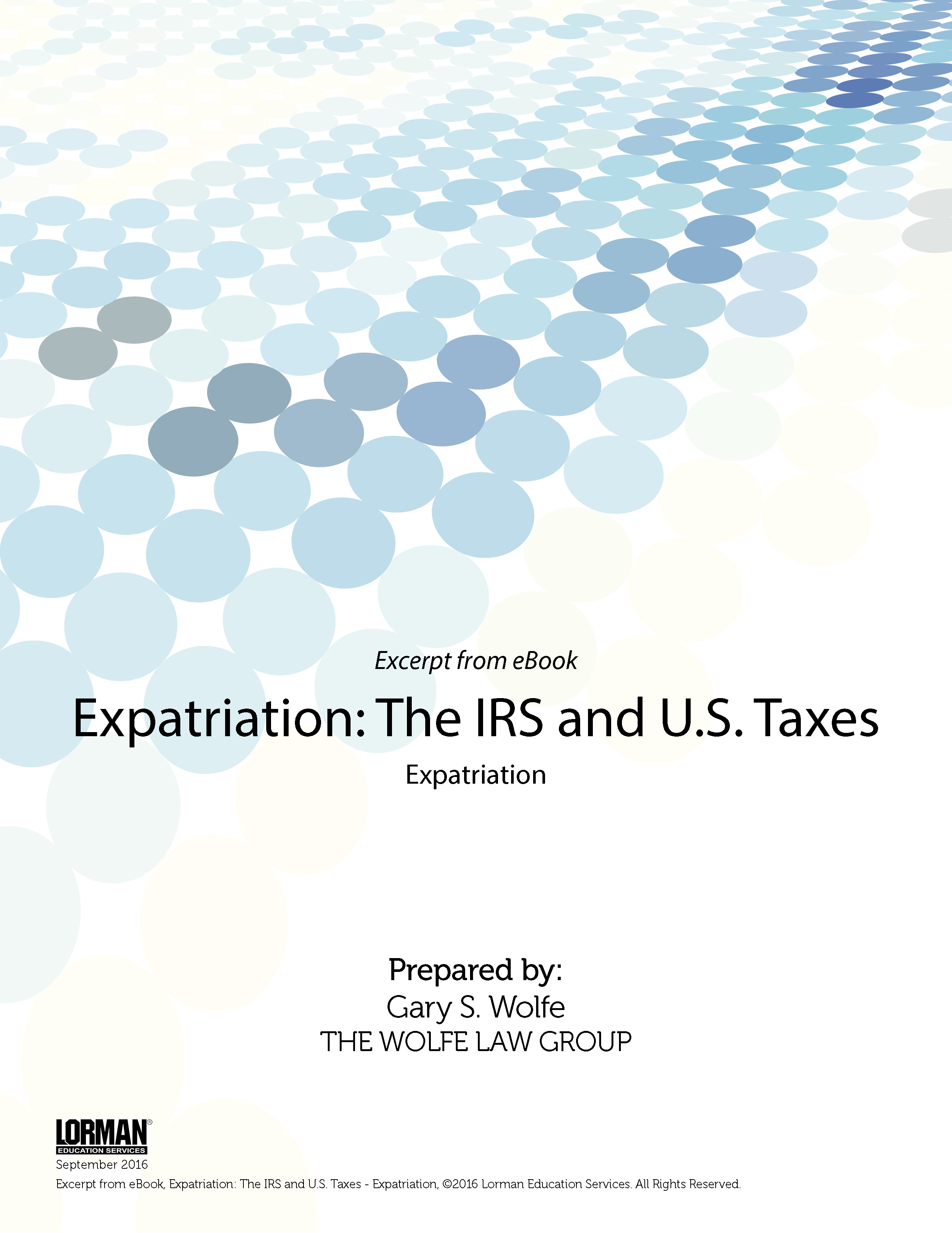 "Under the "Mark-to-Market Tax", upon expatriation, the covered expatriate is taxed on the unrealized gain in their assets, to the extent it exceeds $680,000 (for 2014) (IRC Section 877A).

The IRC Section 877A exclusion amount must be allocated pro-rata across all assets having built-in gain owned by the covered expatriate on the day before the expatriation date.

Gain is determined as if a sale of the property, for fair market value, had taken place on the day before the expatriation date.

Losses from the deemed sale are generally taken into account, as otherwise provided in the Internal Revenue Code (except the wash sale loss rules do not apply).

Asset basis will be adjusted for purposes of determining gain or loss, on a subsequent disposition, by the amount actually taken into account in determining gain or loss without regard to the exclusion amount attributable to the asset.

Tax Deferral - Regarding the covered expatriate's right to defer the payment of the mark-to-market tax, the tax deferral election only applies to the tax arising as a result of IRC Section 877A, and not to an individual's regular U.S. tax liability for the year of expatriation."

Download this white paper to continue reading …

Our author, Gary S. Wolfe, has more than 34 years of experience, specializing in IRS Tax Audits and International Tax Planning/Tax Compliance, and International Asset Protection.

Sign up to receive your report!
You will need to create a password for your account in order to access the Report.