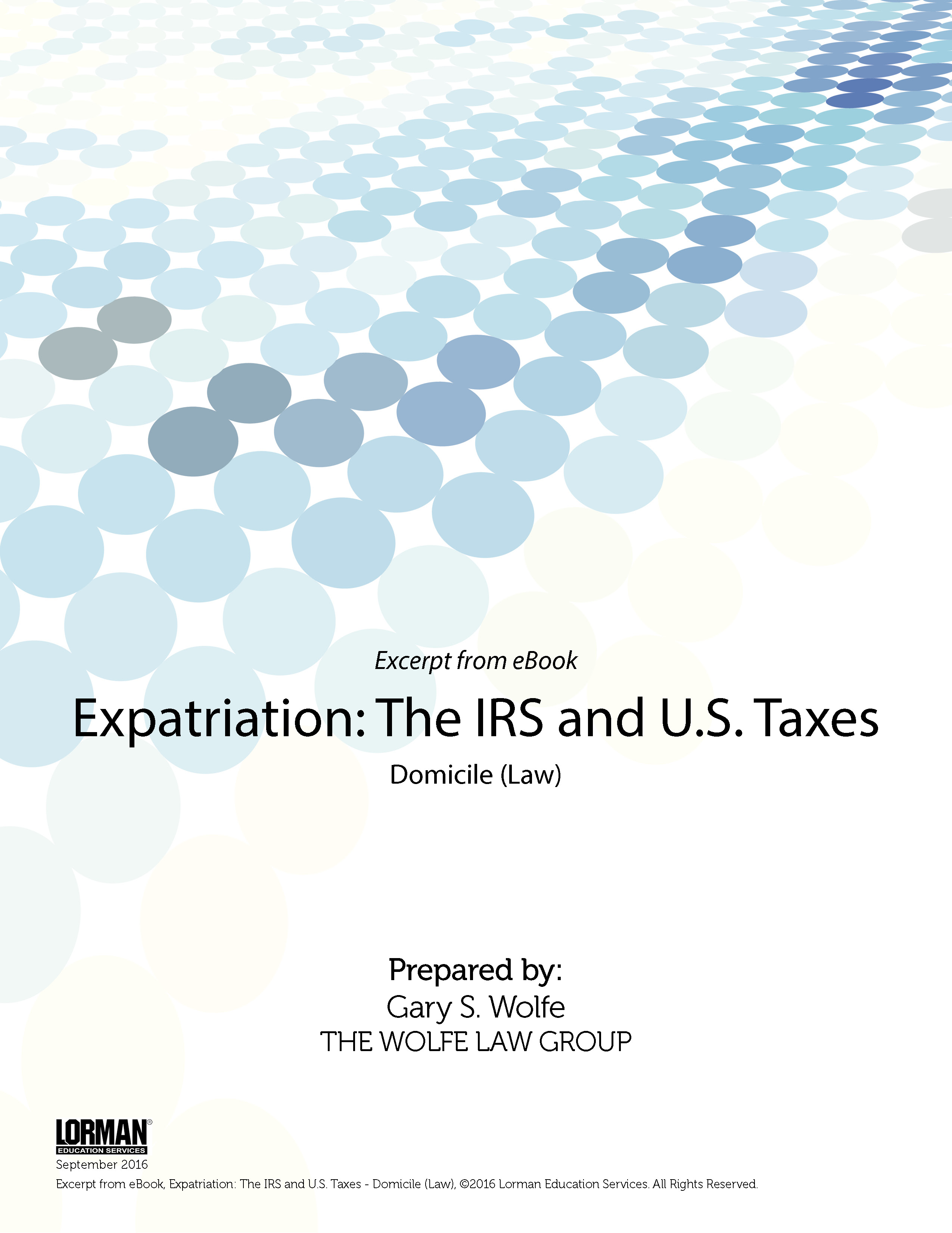 "The IRS will not rule on whether an alien individual is a non-resident of the United States, including whether the individual has met the requirements of the substantial presence test or exceptions to it. However, the IRS may rule regarding the legal interpretation of the definition of resident. Rev. Proc. 2007-7, 2007-1 I.R.B. 227, Section 3.01(7).

Domicile is the place where a person has his/her permanent principal home to which, whenever he/she is absent, he/she returns or intends to return. Domicile is important because it is used in determining in what state a probate of a dead person's estate is filed, what state can assess income or inheritance taxes, where a party can begin divorce proceedings, or whether there is "diversity of citizenship" between two parties which may give federal courts jurisdiction over a lawsuit. Where a person has several "residences" evidence may need to be examined to determine which is the state of domicile. A person may have only one domicile at a single point in time. A business has its domicile in the state where its headquarters is located.
For tax purposes, a business' domicile is often a principal place of business."

Download this white paper to continue reading …

Our author, Gary S. Wolfe, has more than 34 years of experience, specializing in IRS Tax Audits and International Tax Planning/Tax Compliance, and International Asset Protection.

Sign up to receive your report!
You will need to create a password for your account in order to access the Report.