Can't Find What You're Looking For?
Let us know how we can help you!
Paralegal Bookstore Products
Corporate Recordkeeping Techniques for Paralegals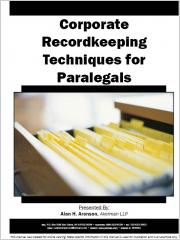 by Alan H. Aronson, Akerman LLP
$199.00
OnDemand Webinar
Add to Cart
Why Paralegals Should Understand the Ethical Responsibilities of Attorneys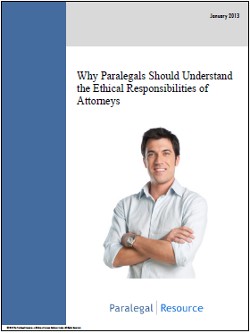 Strategies for Locating People Online for Paralegals
Contract Basics for Paralegals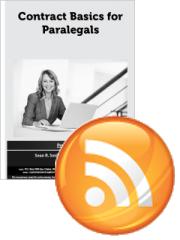 Lorman Paralegal Training
Lorman Education Services offers paralegal seminars designed to meet your training needs as a paralegal, legal assistant, or legal secretary. Let Lorman meet all of your training needs today. Lorman is a leading provider of continuing education seminars for a variety of industries in the United States and Canada.

Stay current on existing laws and recent legislation that affect your daily operations. Choose from popular seminars such as Discovery Skills for Legal Staff, Document Production and Organization, and Litigation Skills for Legal Staff. These are just some of the insightful seminar topics Lorman has to offer. Search by state to find upcoming paralegal seminars scheduled to be held in your area.

NFPA, NALA, CLE and other continuing education credits can be obtained where applicable.

Register today and allow our expert faculty to make your learning experience enjoyable as well as rewarding.